Website and movies by J. Naungayan - Last Updated 06/10/04
Halibut (980 KB)
Stone Fish (1.1 MB)
Kelp Fish (1.7 MB)
Octopus (7 MB - 4:07 minutes)
Clown Fish and Palette Tang Fish (3.4 MB)
My Movies
Watch some short movies that I filmed at the Aquarium of the Pacific. Most of these creatures are masters of camouflage.
Requires the QuickTime player. Download Quicktime.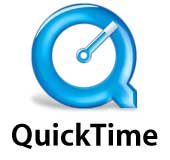 Aquarium
The Aquarium of the Pacific in Long Beach, California opened on June 20, 1998. I've volunteered in the Education Department since June 2001. The aquarium is home to over 1,000 species of animals from the Pacific Ocean. One of my favorite exhibits is Shark Lagoon, where you can touch sharks. Another favorite that always amazes me are the leafy seadragons. The best named fish is the state fish of Hawaii, humuhumunukunukuapua`a, also known as the Picasso trigger fish. Below is a Guinea Fowl Puffer.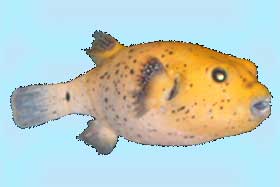 The aquarium's mission: To instill a sense of wonder,
respect and stewardship for the Pacific Ocean,
its inhabitats and ecosystem.
Hidden Dragons Movie (2.9 MB - 3 minutes)
How to Pet a Shark (1.9 MB - 2 minutes)